DevOps Workshops in Israel
Lead by Yonit Gruber-Hazani and Gabor Szabo they usually take place in the Google Campus in Tel Aviv.
Schedule
Follow us at:
About the DevOps Workshops
DevOps Workshops are short meetings with a mix or presentations and hands-on exercises to learn tools, technologies, and processes used in the world of DevOps. Our meetings will cover subjects such as
Linux CLI
Version control (Git)
Testing (Unit, Integration, Acceptance)
Logging and monitoring (StatsD, ElasticSearch)
Configuration management (Ansible, Chef, Puppet)
Virtualization (Vagrant, Docker, Kubernetes)
Continuous Integration ( Travis-CI, Jenkins, CircleCI, Appveyor )
Continuous Delivery
Continuous Deployment
Cloud infrastructure (Amazon AWS, Google Cloud Platform, Microsoft Azure)
Microservices Architecture
Serverless Architecture
Just to name a few.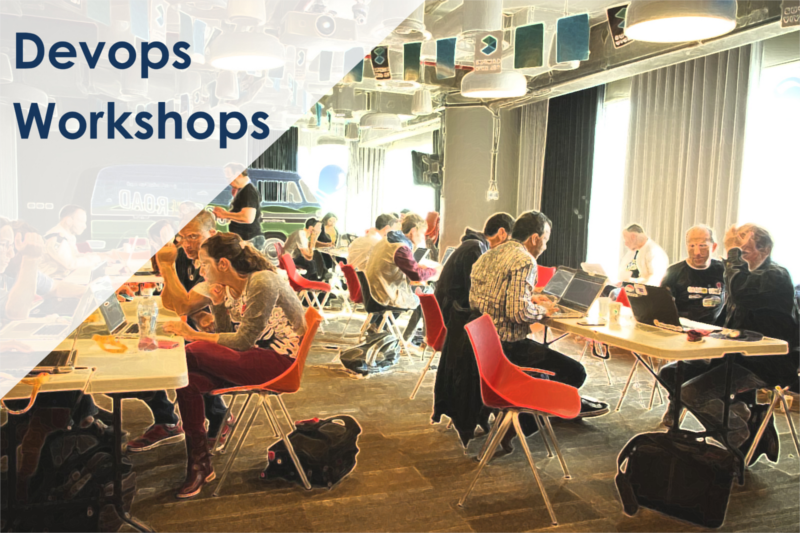 Earlier events